Welcome to heather Scott jewellery
lovingly handmade in Lancashire
Heather Scott's hand created jewellery collections are quirky, dainty and unique, all inspired by nature and a bit of love!… Heather's 'Animal and Insects' collection is what she is most well known for. Bees, boxing hares, stags and foxes form just a small part of the range which is available in silver and yellow or rose gold. Heather's very popular 'Engraved Jewellery' collection is made up of lockets featuring beautiful and delicate hand engraved images such as bees, dragonflies, hummingbirds and butterflies! Heather also works with her father at her studio who creates a wonderful range of hand-stitched leatherwork including belts, bags and jewellery boxes. The 'Heather Scott Jewellery' studio is located in the art@cedarfarm building at Cedar Farm Galleries in Mawdesley, Lancashire. Please have a look at the website for more details about Cedar Farm Galleries.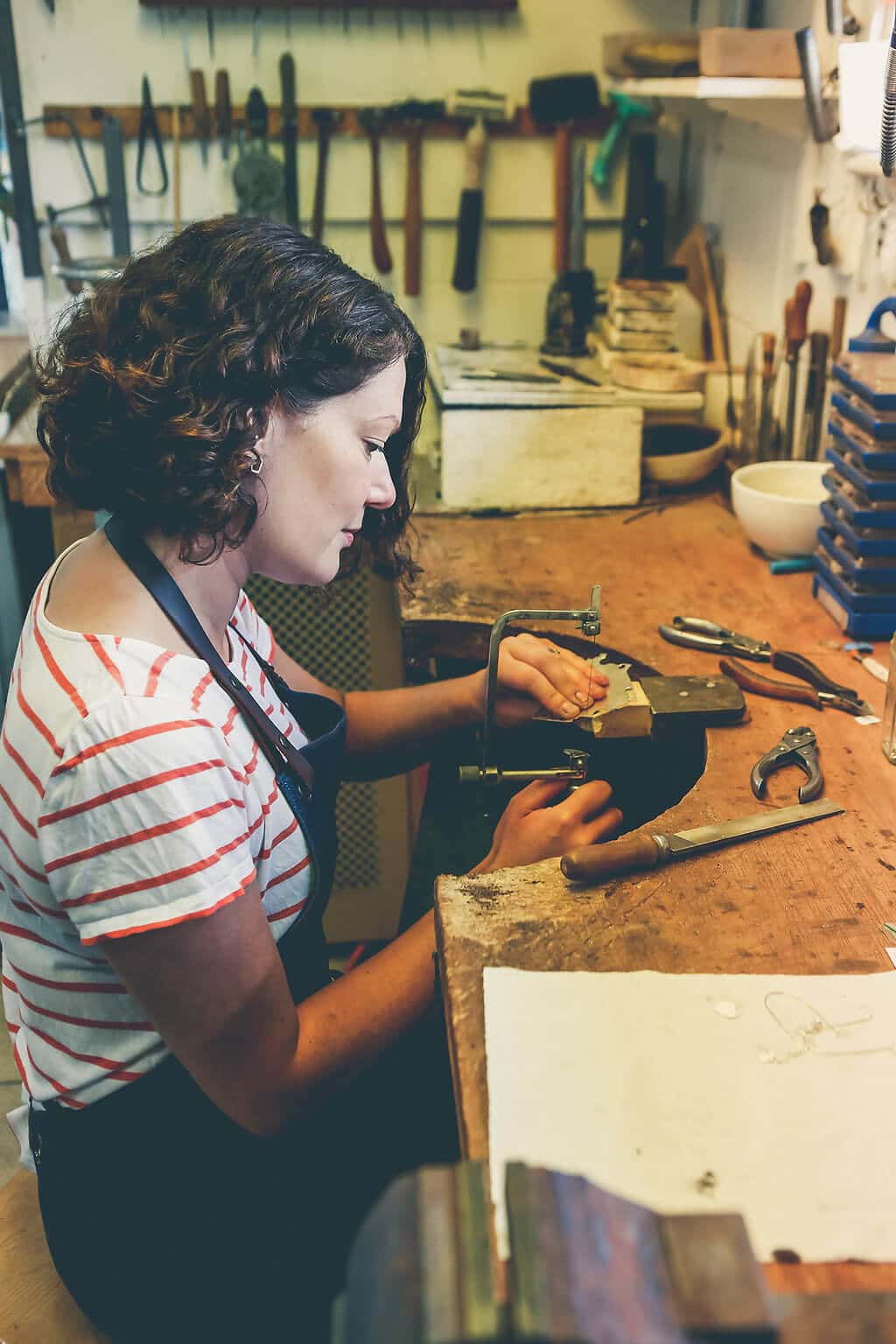 what our customers had to say...
Excellent jewellery and leather goods on sale. Heather also provides services like resizing of rings and rhodium plating. The resizing I had done was amazing and at a very reasonable
cost. I would

highly recommend.
I have purchased a couple of items of jewellery from Heather because the quality is excellent. Heather is very approachable and helpful and the attention to detail on the items of jewellery is second to none. I always have a good look in the shop whenever I'm at cedar farm.
Heather's jewellery is absolutely beautiful- so diverse and unique. A regular go-to for gifts, both for friends, and for myself. Stunning x